Motorola turns down Microsoft's royalty offer, decides to keep $100 million bond
14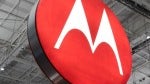 Back in April, in Seattle,
U.S. District Judge James Robart ruled that Microsoft should pay Motorola only $1.8 million a year
as a royalty payment to use Motorola's standards-essential patents. These are patents that a company cannot avoid using to build a specific device. Negotiations over licensing of these patents is supposed to be done in a "Fair, Reasonable, and Non-Discriminatory" fashion, hence they are called FRAND patents.
The patents involved with this particular case are the H.264 video standard and the 802.11 wireless standard and Motorola, a wholly owned subsidiary of Google, was seeking
$4 billion a year
for the rights to use them. The technology is used for Windows Phone and for the Xbox and Redmond based Microsoft recently sent a letter to Motorola suggesting that it make a $6.8 million payment to cover all past use of the patents. Motorola has refused the payment and is continuing to hold on to a court-ordered $100 million bond obtained by Microsoft even though the actual damages that were awarded by the judge were well under this amount.
In addition to paying $6.8 million to catch up with past use of the patented technology, Microsoft said it would also pay Motorola future royalty rates based on future rate-setting court decisions. Whether you are an attorney or just play one on television, you can check out the legal documents below, including a copy of the letter from Microsoft to Motorola.
source:
Scribd
via
electronista
>