Motorola to launch dual-core phones for AT&T and Verizon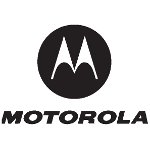 It is all about speed these days as smartphones are getting twice as smart with dual-core processing speeds. It is no secret that Tegra 2 is one of the best bids for that and Motorola is betting heavily on it. The company will release two dual-core phones, one for each of the country's two biggest carriers in Q1 of 2011, according to a source at Motorola.
We already told you about the AT&T device, known internally as Motorola Olympus, and you can
take a look at the leaked pictures
, which show its sleek design. It's "very fast, and the new screen is beautiful", a source at Motorola was quoted to say. Big news about the Motorola Olympus is that it is about to hit AT&T as soon as January, but we would take that with a grain of salt until we see official confirmation from the company.
The second handset is going to Verizon and is referred to as Motorola Etna, but we are yet to see if it will explode the market in a way comparable to the eruption of the European volcano. It is set to make an appearance later in either February or March, but compensates with 4G connectivity and Tegra 2 processing speeds. And you might just want to wait for that one to make use of Verizon's expanding 4G network.
source:
BGR