Motorola releases new boot animation for autumn
13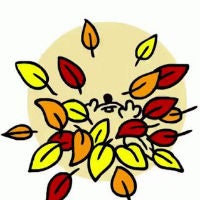 One of the small touches that shows the impressive attention to detail that Motorola puts into its devices is in the boot animation. The stock boot animation on a Moto X is already quite nice, but Motorola has a habit of making new animations for different seasons or events. There was a new animation last winter, and for
April Fool's Day
this past spring; and, instead of a summer themed animation this year, there was a World Cup themed animation.
Now, it's time for a boot animation for autumn, and Motorola doesn't disappoint. This one is a bit shorter than in the past, and simply shows a cartoony woodland creature swinging on a branch and jumping into a pile of fallen leaves. The only odd thing is that we're not 100% sure what kind of woodland creature it is. The teeth seem to imply that it's a beaver, but the tail is too small. It could be a chipmunk, but without stripes. Maybe even some sort of bear. Who knows?
Still, if you are a Motorola owner, it seems to be time for your quarterly device reboot.