Motorola disses Apple and other phone makers in new Moto Mod ads
14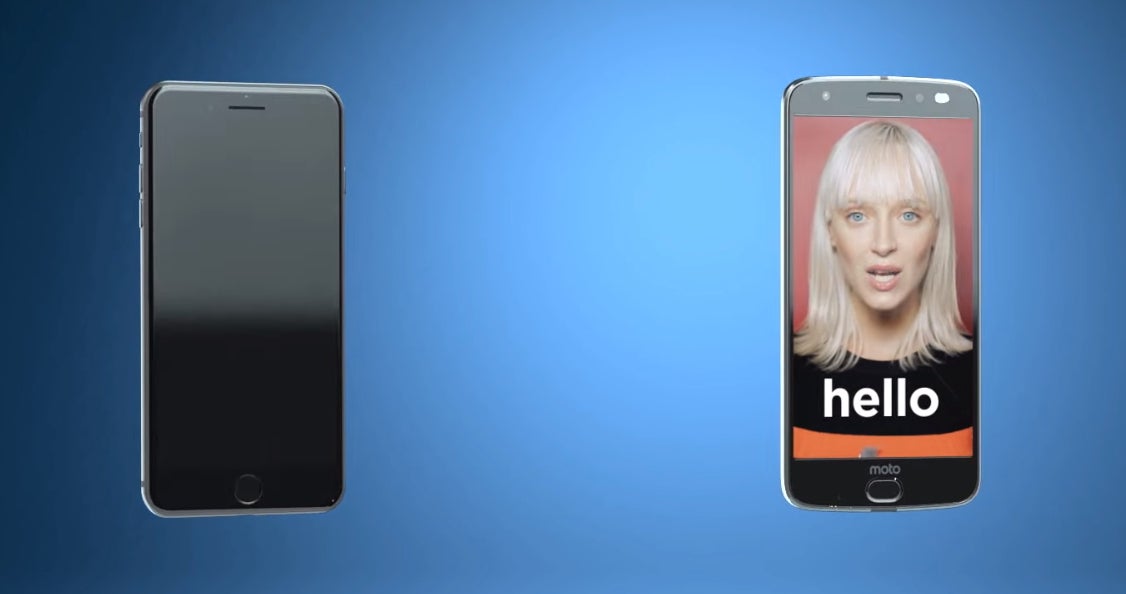 Motorola today released two new video ads that featureApple's iPhone 8 Plus, alongside the Moto Z2 smartphone and some Moto Mods. In these ads -embedded below - Motorola touts the superiority of its Z2, as "yourphone" (including the iPhone 8) can't "get loud" and can't turninto a projector. Of course, the Moto Z2 can't do that by itself, either, as itdoes it with the help of Moto Mods - including the recently released Moto ModSpeaker with Amazon Alexa, and the Moto Insta-share Projector.
Furthermore, Motorola doesn't appear to be impressed withiPhone 8 Plus' Portrait Mode, as long as the handset can't "go beyond andtransform into a real 360 camera." The Moto Z2 can do that transformationthanks to a 360 Camera Mod. Then again, the Moto Z2 doesn't feature a portraitmode (and 360-degree images aren't exactly the same thing), so we don't quitesee the point Motorola is trying to make here.
Unless promotions and deals are involved, Motorola's MotoMods aren't free. Normally, the Alexa Mod costs $149, while the Insta-share Projectorand the 360 Camera Mod are priced at $299 each. Thus, a Moto smartphone canindeed offer extra functionality, but, usually, this comes at a price that some customers may not be willing to pay. On theplus side, Moto Mods are compatible with all Moto Z phones, including the Z2Force, and the more affordable Z2 Play.
source: Motorola US (YouTube)