Motorola applies for patent of anti-smudge screen manufacture process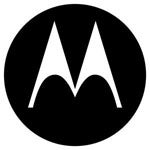 We've seen phones with enough smudges to be able to have a stir-fry on the screen. Motorola is trying to combat the issue with their new technology aiming to eliminate the grease and grime smudges on your phone screen.
A recent patent filing shows a new technology in the works from Motorola, aiming to solve one of the primary woes of the average mobile user. The surface is a combination of several raised layers to offset the reflection of the gunk that plagues us all. While the patent application is vague, to say the least, we're confident that if anyone can solve a key mobile phone dilemma, it's Motorola.
Motorola brags about its new invention by saying it is "a viewable surface of a device, and more particularly a viewable surface of an electronic device, and even more particularly a viewable surface of a transparent cover for a display in an electronic device, includes transparent pedestals projecting from the surface of the viewable surface, the pedestals having reflective sides that conceal, or suppress the appearance of, smudges on the viewable surface."
We loathe grease and grime on the screen, and welcome any company willing to jump in and get rid of it! What do you think? Does your phone look like a KFC kitchen, and how do you combat the gunk that collects on the screen?
source:
Engadget