Motorola Migrate app gets Material Design update
7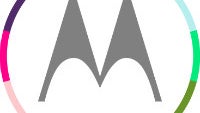 The Motorola Migrate app, which helps you transfer files, apps, content and other "stuff" from your old phone to your new Motorola device, has received an update that adds the Material Design look found in Android 5.0. And if you are just joining the world of smartphones from your Motorola TracPhone w418, w419 or Motorola iDEN i296, i418, i420, i460,i475,i485, i485w, the app will help you move your contacts list to your new Motorola handset.
Android users will also be able to transfer an old contacts list to their new phone. The update also now allows the app to support the two-factor authentication employed by iCloud, if that is where some "stuff" you are transferring to your new Motorola phone now resides.
And it goes without saying that Motorola got out the can of Raid that it hides in the janitor's closet at Lenovo's headquarters, and used it to exterminate the bugs that needed to be dealt with. The app is available for free from the Google Play Store. Hmm. Perhaps that also goes without saying.
source: MotorolaMigrate (
Android
) via
AndroidCentral