Motorola: "Google wanted us to be successful but never needed us to"
13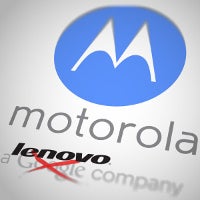 Motorola, until recently a Google company, held a low-key session at MWC 2014, during which it shed some light on the time it spend under the search giant's ownership. This has been something of a question mark for all of us in the industry, as many have been wondering whether the creator of Android isn't giving Motorola a special treatment in terms of access to the world's most widespread mobile OS. It certainly made
some
sense.
As it turns out, however, nothing like this took place. In fact, several high-ranking Motorola execs noted that Google was neutral at best, and never really invested in Motorola.
"
Google wanted us to be successful, but never needed us to
," said Steve Horowitz, Senior Vice President of Software Engineering, "
I wish we had a special relationship with the Android team but before meetings I waited in the lobby like everyone else. We got treated like any other OEM. Google was very careful to not give us any special treatment
."
In fact, according to SVP of Supply Chain and Operations, Mark Randal, Motorola itself deserves all the credit for what it achieved in the past few years, as all the product innovation came from inside the company, not outside (Google).
The Moto G and Moto X were quickly brought up soon after, with the execs providing some
insight
into how both came to be. Apparently, both were a direct result of Motorola really listening to feedback, and actively soliciting it. Now, that usually sounds like a tired corporate line, but considering the trouble Motorola was in, we can imagine the execs weren't exactly painting a rosy picture.
Speaking of the two handsets, the topic of stock Android was brought up in turn, and we were told that Google actually had absolutely nothing to do with Motorola's decision to go commando on Android. That was a deliberate strategy on the part of Motorola, as the company wanted to differentiate its products from competitors. Seems like the US-based manufacturer really
did
listen:
"
I know where [our] strengths are and I feel that Android's something to leave with the Android engineers. We're not about making useless changes
," Horrowitz said. "
This strategy lets us ship Android upgrades at a much faster rate than anyone else. For example we shipped our KitKat upgrade to the Moto X 19 days after release
."
This strategy is set to continue, even after Lenovo takes full control of the troubled US company, and there are currently no plans of abandoning Android. According to Horowtiz, the Android team is doing a splendid job, and there's absolutely no reason to deviate from the OS. Back to Lenovo, Randal pointed out that Motorola stands to get access to Lenovo's massive supply chain and hardware expertise, so it's unlikely that Lenovo will be pushing its agenda on the software side of things. At least for now.
"
Lenovo is good at taking the first unit and ramping production to high volumes and shipping quickly. The other thing is their technologies. They'll give us better access to better and newer tech
," Randal said.
We wouldn't be surprised if that were true. If anything, many have likened the Lenovo-Motorola deal to the Lenovo-IBM deal from all the way back in 2005. Instead of just extracting anything of value and then discarding IBM's ThinkPad division, Lenovo instead leveraged the recognizable brand, all the while helping it with the supply chain side of the equation. That's something of a Lenovo specialty. Seeing as the PC market is shrinking year after year, it stands to reason that the China-based giant will not be willing to muck this one up after getting so far in just 2 years. Lenovo is now the fourth largest smartphone manufacturer by volume. In the world.