Motorola FLIPOUT & CHARM are destined to stay on Android 2.1 Eclair
4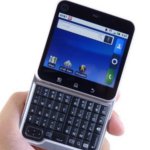 It's probably ideal to not hope for the best at this point, especially after seeing what
happened to other devices in the past
, but there doesn't appear to be any love for the
Motorola CHARM and FLIPOUT
.
Considered to be a little out of character for Android, these two adorable looking smartphones offer all the wonderful set of features found with the open platform, however, Motorola isn't going to invest in getting their software upgraded. So don't try to hold on to that faint line of hope because Motorola has flat out said that they "
will remain on Android 2.1
." Naturally, there are going to be some people disappointed by all of this, but then again, it's not all that surprising since they don't particularly come off as being capable of enduring the requirements of either Froyo or Gingerbread.
Nevertheless, it just goes to show that nothing is guaranteed in terms of software updates with certain devices. So if you want to make sure you'll be getting the latest and greatest, it's probably a good idea to stick with some of the bigger names in the Android kingdom.
source:
Motorola
via
Android Central