Motorola Droid 4 software update improves battery life, boosts Wi-Fi
11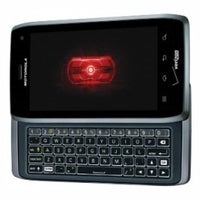 Motorola Droid 4
owners, we are pleased to tell you that a software update is headed your way – the first one since the smartphone was released in February. And although this won't upgrade your device to Android 4.0 Ice Cream Sandwich, it will add a number of more than welcome improvements.
For starters, the Motorola Droid 4 power management system has been tweaked resulting in improved battery life. Also, you should notice that the device's Wi-Fi performance has been given a boost, and the keyboard backlight will be active only when the smartphone finds that necessary. Of course, a bunch of minor bugs and stability issues have been squashed as well.
Keep in mind, however, that this Motorola Droid 4 update should not be live just yet. Nevertheless, it is expected to start rolling out within a week, so watch out for that.