Motorola DROID users can't get enough of its' browser
This article contains unofficial information.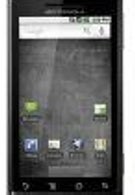 Owners of the Motorola DROID can't be bothered. Since the phone launched last Friday, those who bought the Android powered handset have apparently been spending most of their time surfing the web with their device. According to a web analysis company, more than one out of every three mobile internet browsers using an Android OS is surfing from the DROID. According to the Get Clicky web site,
3.1
% of those mobile browsing on the internet are using the browser that comes with the Schaumberg , Illinios based company's sizzling hot Android 2.0 phone. In comparison, 1 in 2 surfers using a cellphone has his fingers tapping on Apple's iPhone. The DROID has been considered by many to be the first device that is a legitimate challenger to the iPhone. Both handsets have highly reviewed browsers that use Web Kit and the Verizon phone's stats after just 6 days looks like a sign that after the LG Voyager, the LG Dare and the BlackBerry Storm and Storm2, customers of the nation's biggest wireless operator can surf the internet going toe to toe (or keystroke to keystroke) with the Safari on the iPhone. We have some data in the form of charts from Get Clicky that shows a snapshot of internet usage from two days this past week.
Motorola DROID Specifications
|
Review
source:
GetClicky
via
Brighthand