Moto Z2 Play vs Moto Z Play: battery life comparison and all other differences
12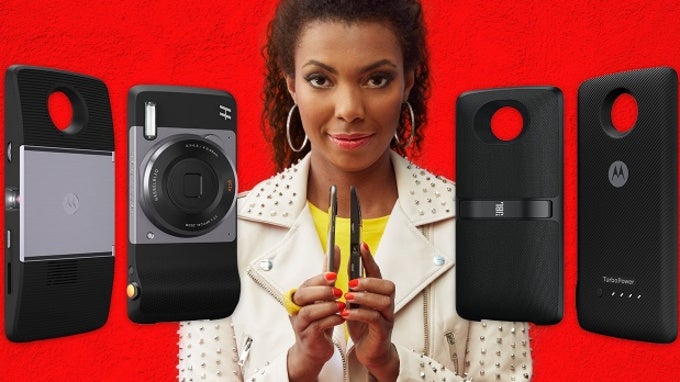 But how does it compare to last year's Moto Z Play, a phone that ranked as '
the
best battery phone' by many.
15% smaller battery than the original in exchange for thinness
Well, the Moto Z2 Play also has a super power efficient battery chip: the new Snaprdagon 626 built on a 14nm architecture, a key component to delivering excellent battery longevity. However, it also has a 15% smaller battery than the original.
The official battery figures on the Z2 Play quote 30 hours of battery use, while on the Moto Z Play the same measurement stood at 50 hours. So no, don't expect quite the same solid 2-day battery life, but do expect a still great one to one and a half day battery here. What are the rest of the differences between the new Moto Z2 Play and the Moto Z Play? Find out in our specs comparison right below.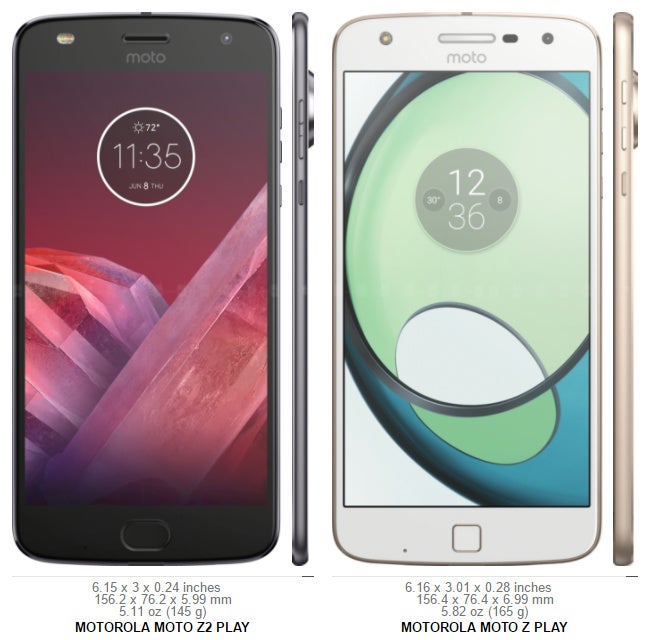 Moto
Z2 Play
Moto
Z Play
Platform
Android 7.1.1 Nougat
Android 7.0 Nougat
*after update from 6.0
Dimensions
5.5" AMOLED 16:9 display
1080 x 1920 pixel Full HD
5.5" AMOLED 16:9 display
1080 x 1920 pixel Full HD
Display
76.2 x 156.2 x 5.99mm
145 grams
76.4 x 156.4 x 6.99 mm
165 grams
Processor, RAM
Snapdragon 626 (14nm) @ 2.2GHz
3GB / 4GB LPDDR3 RAM
Snapdragon 625 (14nm) @ 2.0GHz
3GB RAM
Camera
12MP Dual Pixel AF rear camera
*f/1.7, 1.4 um pixel size; 4K video
5MP f/2.2 front cam, dual LED flash
16MP rear camera
*f/2.0, 1.3 um pixel size; 4K video
5MP front cam, single LED flash
Storage
32GB / 64GB
+ with microSD card slot
32GB
+ with microSD card slot
Battery
3,000 mAh
with USB-C 3.1 and fast charging
3,510 mAh
with USB-C 2.0 and fast charging
Special features
Supports all Moto Mods
Water-repellent nano coating
Supports all Moto Mods
Water-repellent nano coating
source: Motorola