Moto X+1 release rumored to be September 25th
32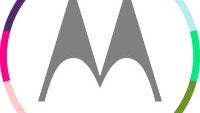 When we first heard about the Moto 360 smartwatch, Motorola said that it would be released in "late summer", a release window that was echoed during Google I/O. The general thinking has been that the 360 would be released alongside the Moto X+1, and we've been hoping that would happen sometime in August. Unfortunately, a new rumor is pushing back that release until late September.
According to a source for
Droid Life,
Verizon is expecting the release of the Moto X+1 on September 25th, which you may notice is not "late summer" at all, but rather "very early fall". Of course, there is always the chance that the 360 would be released beforehand, or that Verizon is getting the X+1 later than other carriers. But, either way, it seems like we're going to have to wait quite a bit before seeing what Motorola's next flagship looks like.
September is looking pretty packed right now. The latest rumors have the Samsung Galaxy Note 4 being released during the last two weeks of September. While rumors have said October, Apple usually tries to aim for a late September release for the iPhone as well. Motorola's Moto X didn't sell all that well with its August release last year, though that was mostly due to the AT&T exclusivity of Moto Maker, so it must be very confident to aim for late September with the X+1.