Moto X to feature a dual LTE MIMO antenna, making it LTE-Advanced capable
10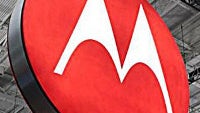 Set to be manufactured in the US, the Moto X has agitated the internet to a point of rumors flowing from all and every direction.
Self-proclaimed leakster-in-the-know, Taylor Wimberly,
held a Q&A session on his Google+ profile yesterday
, claiming he has most of the details. Back with another spicy detail, a few hours ago Wimberly yet again posted on his page, suggesting that the highly anticipated Moto X
may
feature "a dual LTE Multiple Input Multiple Output (MIMO) Smart Antenna."
Cracking on the tech lingo, what this means in practice is that the upcoming Motorola device is set to release with
two LTE-capable antennas that can receive and send data at the same time, resulting in faster data exchange
. As a commentator put it "It's like getting on a 4 lane highway from a 2 lane highway." What's more interesting is that MIMO is
one of the main device-side requirements of the LTE-Advanced standard
.
As always, you should take any such rumors with a grain of salt.
source:
Taylor Wimberly (G+)