Moto S may be a timed exclusive for Verizon, Google working to secure Nexus 6 name
22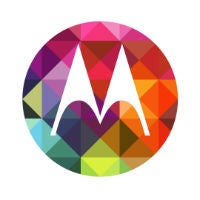 It sounds like there may be a little quid pro quo happening between Motorola and the top two carriers in the U.S.. Motorola has been trying to make everyone happy over the past couple years, giving Verizon exclusive DROID devices, while AT&T has gotten early access to the Moto X. Now, it seems the Moto S could have timed exclusivity as well.
According to sources for
TKTechNews
, the Moto S could be exclusive on Verizon, but only for a short time. The exclusivity period could be just two months, which would mean the Moto S would launch on AT&T just before Christmas, since the Moto S is expected to launch within the next couple weeks. AT&T just had about two weeks exclusivity on the new Moto X and Moto Maker, so maybe now it is Verizon's turn. Of course, Verizon is also expected to get a trio of new DROID devices soon enough.
Word has it that the Moto S will not carry the DROID branding, and it will essentially be the same as the Nexus X/6 except for the software. This means the same 5.9-inch 1440x2560 display, Snapdragon 805, 13-megapixel camera, and 2GB of RAM. Supposedly, the only real difference between the Moto S and Nexus, aside from software, will be that the Nexus won't have the Motorola logo in the dimple on the back.
One small note on the name of the upcoming Nexus: Google has reportedly been aggressively pursuing the license for the name Nexus 6 from the estate of Philip K Dick. Supposedly, a deal has yet to be made, and time is running short, because the new Nexus phone is expected to be released fairly soon. Various rumors have put the release early in October, in mid-October, or around Halloween; so, the best we can say is there will be a new Nexus phone by the end of October.