Alleged Moto G7 specs leak tips Motorola may hop on the big-screen train
7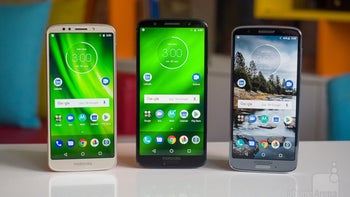 Back when we
reviewed the Moto G6 trio
of phones that Motorola unleashed in early spring, and you see above, we found them to be a great bang for the buck, and we are certainly expecting the same from their successor(s).
So far, besides two leaked
logos of a G7 and G7 Plus
, we hadn't heard anything else about the eventual G6 heir(s). The two logos may indicate а lack of a battery-heavy Play model this time around, and today a few leaked specs, allegedly of the G7, hint at why.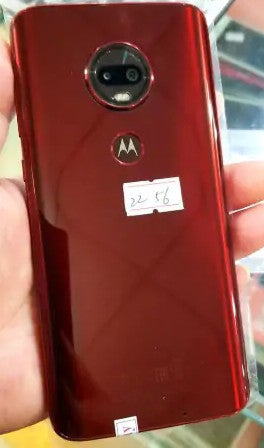 Alleged Moto G7 prototype is supposed to carry a waterdrop notch at the front
If the specs snapshot below holds water in the end, we are looking at a ginormous 6.4" display on the G7, in line with the times where top-shelf makers like Samsung, Apple, and LG already issued phones with such display diagonals. This usually means there may be a place for a larger battery pack (well, the
LG V40
didn't get that memo), hence negating the logic for a third, G7 Play variant with a focus on battery life.
In any case, we are looking at 1080p Full HD+ resolution, octa-core chipset, likely a Snapdragon 636 processor, 4GB RAM/64GB storage, a dual rear camera just like on the leaked photos of an alleged G7 prototype you see on the right, but a fairly pedestrian 3500 mAh battery which is par for the course these days.
By the time this eventual G7 hits the tape, it will carry Android 9.0 Pie, of course, and Motorola is known for extremely fast updates, too. As for why is the leaked specs sheet in Portuguese, it's just that Motorola is huge in Brazil and the whole of Latin America, more so than it is now in the US or Europe.