Moto File Manager added to Google Play Store
6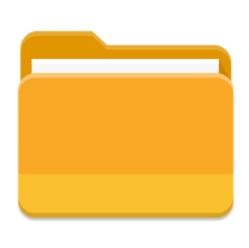 Since Motorola gave up on Moto Blur and shifted to a more stock version of Android on its devices, it has left most of the customizations it offered to users in the apps it made in order to be able to both push out faster system updates and faster app updates as well. The latest app to get pushed to the Google Play Store is the Moto File Manager.
As far as file manager apps go, Motorola's offering is actually pretty good. The design is nice, it can handle zip files, and bulk transfers of specific types of media from your internal storage to an external microSD card. It also has a handy storage data page to keep track of how much space you've got on your internal and external storage. And, it has tabs to give you quick access to recent files. Overall, not so bad.
The Moto File Manager may have just appeared in the Play Store, but it's been around a while and is actually at version 3.6.68 right now. It comes pre-installed on almost all Moto devices but it's also compatible with most Moto devices if you don't happen to have it on yours. So, you can install it if you need, or just wait for an update and the Play Store will have you covered.