Mother leaves Apple iPad in will, but Apple won't unlock it
71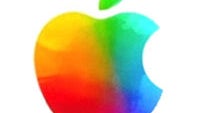 Anthea Grant purchased an Apple iPad when she discovered that she had cancer. Grant used her slate to play games, and to conduct video chats with her kids. Sadly, she succumbed to her disease, leaving a will that split her estate among her five boys. It was decided by the brothers that the eldest son, Patrick, would receive the tablet.
Unfortunately, the brothers did not know their mom's Apple ID and password, and requested that the Cupertino based tech titan unlock the iPad. And that is where this story would have ended except for one important note. Apple refused to unlock the tablet, asking for written consent to do so. With the passing of Mrs. Grant, that was one request from Apple that could not be done.
The Grant brothers have turned over a death certificate and an attorney's letter, but to no avail. Apple is asking for a court order to unlock the tablet, which is creating a very high expense for the surviving brothers. "
It's going to have to go through our solicitor and he charges £200 ($334 USD) an hour so it's a bit of a false economy
," says Josh Grant.
"I thought we might use it as a shiny placemat. I'm a big fan of Apple, their security measures are great but we have provided so much evidence. At 59, my mum was fairly young, I've already lost my dad and it's a bit cold of them not to treat things on a case-by-case basis."
-Josh Grant
Apple's policy is not to unlock a device in this type of situation, in order to protect the iCloud accounts belonging to Apple's customers. These accounts could contain personal information that was not supposed to be made public.
As for the iPad in question, it seems that Apple won't give in. The moral of the story is that if you plan on bequeathing your Apple device in your will, better make sure you include the Apple ID and password.
source:
BBC
via
Gizmodo