Mother and 14-year old son sue Snapchat for allowing kids to see sexual content
23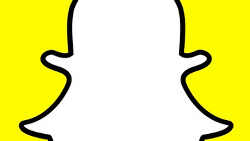 Messaging app Snapchat is being sued by a mother and her 14-year old son. The suit claims that Snapchat's Discover feature "routinely" exposes minors to content that is sexual in nature. Snapchat is being accused of violating the Communications Decency Act. This is a 1996 act that regulates porn on the internet. This isn't the first time that the Snapchat name has been connected to explicit images. Because images sent through the app disappear after a pre-determined period of time, the app is often employed by those who like to engage in sexting.
The suit was filed by Mark Geragos in US District Court for Central California. Ironically, it was Geragos who represented Michael Jackson when the late pop star was accused of molestation. According to the suit, the 14-year old had viewed content on Snapchat that showed Disney characters in sexual poses. These images were part of a Discover feed from BuzzFeed. The suit suggests that the teen continued to see such images during the early days of this month.
The suit seeks class-action status, is asking for civil penalties (money) and asks Snapchat to add an in-app warning about possible sexual content.
"Millions of parents in the United States today are unaware that Snapchat is curating and publishing this profoundly sexual and offensive content to their children. By engaging in such conduct directed at minors, and making it simple and easy for users to 'snap' each other content from Snapchat Discover, Snapchat is reinforcing the use of its service to facilitate problematic communications, such as 'sexting,' between minors. Snapchat has placed profit from monetizing Snapchat Discover over the safety of children."-Content from lawsuit
Snapchat has not been served, according to the company. With a valuation of $17 billion, Snapchat has been looking to monetize the app in order to justify its high valuation. Discover posts images and streams live video from an event, all from third parties. Snapchat made it clear that it has no control over such content. "Our Discover partners have editorial independence, which is something that we support," said a Snapchat statement.
source:
Scribd
via
CNET