Morgan Stanley ups Apple stock targets: shares could grow to almost $1,000
2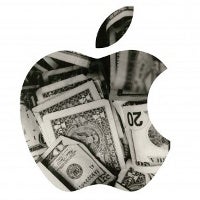 We've been hearing talk about the Apple stock
"bubble"
more and more in the last couple of years, but in recent months, it seems that the industry and analysts have started to just accept Apple's success and adjust their forecasts based on that. And Apple shares and products haven't disappointed - after the announcement of the new iPad, Cupertino's stock has just marched on its way to success. Apple's market value is now way over $100 billion past Exxon Mobile, the former world's most valuable company.
Apple shares are flirting with $570, but that's far from reaching the top. Morgan Stanley now evaluates that
Apple stock will reach almost $1,000
within a year under bullish scenarios, and the base price projection is $720. The worst case situation would bring shares of the iPhone maker down to $405. Analyst Katy Hubert underlined though that the bullish case scenario is what she would count on.
"We believe Apple's earnings power is potentially far greater than investors believe and our prior bull case model suggested,"
Huberty wrote in a Morgan Stanley report. She gave three main reasons for that:
1) Enterprise tablet adoption combined with demand upside from lower-priced iPad.
2) iPhone estimates don't credit Apple for the potential share gains when it launches an LTE-capable device in 2H12.
3) China and other emerging markets, like Brazil, remain huge untapped markets.
If you trust this Morgan Stanley advice and still lament about not buying Apple stock earlier - you should know that it's not too late. So, are you buying or do you disagree? Why? Drop your two cents below.
source: Morgan Stanley via
Forbes