Morgan Stanley holding off on updating its enterprise to BlackBerry 10
5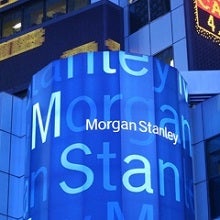 Taken from the perspective of Wall Street, this cannot be considered all that promising a development. Morgan Stanley is, by far, not the largest enterprise client that uses BlackBerry, but when a financial services mogul decides to hold off on upgrade plans out of concerns for ongoing support, people notice.
The bank apparently has a reputation of following a methodical upgrade plan for its business class services used by employees. However, according to two sources with the company, a decision has been made to hold off on upgrading its user base to new BlackBerry 10 due to the aforementioned reservations.
Instead, Morgan Stanley will maintain its BlackBerry OS 7 based architecture (presumably BES) while it
waits to see what might happen to the tech darling
to the north. BlackBerry had no specific response to the news, but reiterated its commitment to its customers and shareholders.
While Morgan Stanley is not the largest BlackBerry client, it does run the world's largest brokerage and word of this development is all but guaranteed to generate a ripple effect across the business landscape.
source:
Bloomberg