Morgan Stanley analyst sees Apple iPhone sales declining in 2016
66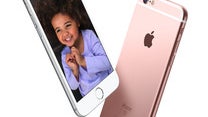 Morgan Stanley analyst Katy Huberty sent out a message to clients last night. The contents of the message are sure to have several institutional traders reaching for the phone to call their Morgan Stanley broker this morning. In her note, Huberty said that she sees Apple iPhone sales declining by 5.7% during Apple's 2016 fiscal year, which started in October. If Huberty is right, 2016 would be the first year that Apple's iconic smartphone shows a year-over-year drop in sales.
Before you start marching around with a sign that reads "The End Is Near," Huberty says that her call is not based on weak demand for the handset. Instead, her call is based on a 10% drop in orders placed by Apple for components used in the production of the phone. The problem, she notes, is that iPhone inventory is too high. She also mentioned higher prices in international markets (read China), and high smartphone penetration in developed markets as reasons for a decline in iPhone sales
Huberty admits that her figures are based on a "worse-case scenario." It was only a few weeks ago when the proprietary survey used by the Morgan Stanley Managing Director called for a 6.8% increase in 2016 iPhone sales. Her survey now calls for a drop in iPhone revenue during the current quarter, which is the fiscal first quarter of 2016 for Apple. Last year,
Apple sold a record 74.5 million iPhone units during the three months
from October through November, making it a hard quarter to top. Still, Huberty originally saw Apple posting year-over-year growth of 6.1% during the three months. That has been cut to a .6% decline.
For fiscal 2016, Huberty forecasts iPhone sales of 218 million, 5.7% lower than fiscal 2015's sales figure. For calendar 2016, she sees Apple selling 224 million iPhones, a decline of 2.9% year-over-year. Previously, the analyst told clients to expect Apple to ring up 247 million iPhones in fiscal 2016 and 252 million units for the calendar year.
Morgan Stanley has cut its price target on Apple's shares to $143 from $162. The stock is currently trading down 2.5% at $110.38.
source:
Fortune
via
9to5Mac