Morgan Stanley: Apple will launch slimmer iPhone this year, iPad 3 in H1 2012
25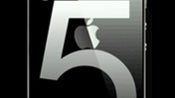 Investment bank Morgan Stanley might be one of the more reliable sources in the iPhone rumor craze and it seems to have gotten some interesting information regarding the next iPhone. After a recent trip to Asia analyst Katy Hubert mentioned that the next-generation
iPad is on its way in the first half of the year
and is expected to come with a higher-res screen.
"Apple will also launch iPad 3 in H1 and a slimmer iPhone later this year,"
she wrote.
The analyst expects the
next iPhone
to be ready at the end of the second quarter of 2012 and arrive to customers in Q3.
Hubert claims that the new touch panel technology will allow for it to be even thinner and the company is thinking about using new materials.
The iPhone part of the report is particularly interesting as it also notes that a new
quad-mode Qualcomm chip
could be used allowing the iPhone to work on various LTE and 3G networks (hopefully, including T-Mobile's AWS bands), but that's not yet certain. If Apple signs a deal with China Mobile the chances for this would increase.
"What is clear about iPhone 5 is that Apple and its supply chain are positively surprised by the demand for iPhone 4S, which increases confidence in strong sales for iPhone 5 later this year. Overall, the supply chain looks for stronger than market growth for both the iPhone (50%+ y/y vs. market 20-30%) and the iPad (20-40% growth, higher with a lower priced iPad 2),"
Hubert said.
But while the Morgan Stanley analyst suggest that Apple was surprised by the huge demand for the iPhone 4S and is gearing up for an even stronger iPhone 5 launch, the beginning of the year will be more difficult for other phone makers on weakening sales in Europe and a seasonal drop in US sales.