Is the Oppo Find 7 about to introduce a 50MP camera?!
71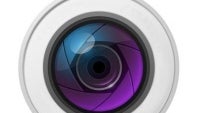 Hold on to your hats, gentlemen,ladies, and Nokia workers, because Oppo published the mother of allsample photos! This 8160x6120, 9.7MB photograph comes straight fromthe Chinese manufacturer's Weibo account, and it's likely taken withthe Oppo Find 7. It must be the Find 7, because there is nosmartphone out there whose camera sensor can match the 50 megapixelsof resolution we have here.
50MP! It seems that Oppo will be throwingthe glove at everyone with its latest phone, which will feature aginormous camera sensor in addition to a QHD display, Snapdragon 801CPU, and other premium specs.
However, none of the alleged photos ofthe Find 7 that we've seen so far shows a bulge on its back thatwould indicate such a huge sensor. We've come up with three theories.The first is that all those photos of the phone are as fake as themedical notes you used to skip gym class.
The second is that the 50MPphoto itself is artificially enlarged. The third is that those MEMScamera modules, which Oppo bought by the buckets last year, make themiracle of fitting a 50MP/f2.0 camera into a slim shell apossibility. But is the 33% reduction in footprint allowed by theinnovative technology enough for such a feat of engineering?
Our questions will be answered comeMarch 19th. Meanwhile, feel free to take a look at the photo, unlessyou're on a 56k modem. Although the level of detail at full zoom andcolor processing leave something to be desired, the zooming depth isquite a sight to behold.