More images and videos of the forthcoming Windows 8.1 reveal themselves
23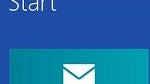 In addition to some newly uploaded videos highlighting some of the updated apps, we have some pictures to share of some of those apps as well.
The Windows Store is now opened for leaked builds of Windows 8.1, and it has been completely redesigned, though the "your apps" page looks the same. There is new functionality in that apps will update automatically if you want.
Another application that has been completely redesigned is the weather app and frankly, it is simply impressive. The functionality is deep and interaction looks great. You can even access historical weather patterns and find content on weather dependent activities in an area (like to plan a skiing trip).
Xbox Music has had some significant updates to it as well, but the look is familiar. Alarms we have seen before, but it is still neat to look at. The Windows Store will also work well in portrait mode if you have a tablet. We have gathered the images and a few videos below.
Windows 8.1 will be available as a preview version beginning June 26th. Do you think Windows 8.1 is shaping up well?
sources:
BAV0 games
(Twitter) via
The Verge