More hardware specs of the upcoming Huawei Mate leaked – powerful SoC, gargantuan battery!
22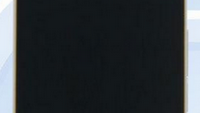 This year's IFA superconvention is just around the corner and, among other companies, we are definitely expecting Huawei to unveil at least one smartphone at it. The device is believed to be a phablet and, according to leaks, to be the
newest iteration of the Mate line
.
Now, the name is still a bit hazy, as some sources call it the Mate 7S, or
just Mate S
, while others insist that it would be called the Mate 8. Who knows – maybe we are talking about
two different devices
that Huawei is preparing for the big event.
In any case, the leak we are about to discuss here claims that the fingeprint sensor-equipped, gold-colored phablet that we've been seeing
in pictures
for the past few days is actually the Huawei Mate8 (written in this exact manner). It then continues to list some details that we haven't heard so far.
For one, the phone will, reportedly, rock a 2.5D design. This means that its front glass will go all the way to the edges of the phone, and be rounded off at the ends, giving the device a bezel-less look. Secondly, the source says that the SoC under the hood will be a Kirin 950 – this differs from previous rumors, which claimed a Kirin 935. According to recently leaked benchmarks, the Kirin 950 tops Samsung's Exynos 7420 powerhorse by quite a bit. Finally, the report claims that the Mate8 will rock a (wait for it) 4,500 mAh battery!
Well, that's quite the juicer – we'll have to wait and see how much of that info is true, though. Needless to say, we are getting quite anxious to find out what exactly Huawei has in store for us and, more importantly – get our grubby paws on a test unit!