More goodies found in the Google Camera APK including Photo Sphere Live Wallpapers
6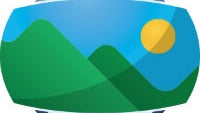 Earlier today, Google released its own camera app into the Play Store, bringing a few improvements over the stock Android camera. The
Google Camera
has a new UI, a new feature called Lens Blur, and it gives anyone on KitKat the ability to shoot Photo Spheres. Of course, Google also has plans for the future, and there is some evidence of what it's planning in the APK.
According to some snips of code found by the code-hounds at
Android Police
, it looks like Google is planning to allow you to not just shoot Photo Spheres, but to then use those images as a Live Wallpaper. There are even indicators that Google will be promoting this feature from within the app (as in the image which we've used for the title of this article.)
The code also points to more shooting modes on the way, including Advanced Camera Mode, Time Lapse Mode, and Wide Angle Mode. The latter two are fairly self-explanatory. Time Lapse Mode was actually a part of the stock Android camera that Google first added back in the Galaxy Nexus. Wide Angle Mode is a feature that other manufacturers have used to allow for 16:9 photos. Advanced Camera Mode could mean a few different things, but there are indications that it would include manual white balance, focus options, and scene settings.
And, Google is also looking into adding features to video recording. There is code indicating a relatively standard feature for taking a photo while recording video, but there are more features which Google seems to be pulling from options it had first released with the Galaxy Nexus. There are bits pointing to being able to morph faces while recording video, which was part of Google's first demo of its facial recognition software. There are also options to change the background of a video to space or a sunset.
Google undoubtedly has a lot more options planned for its camera, and it's likely that they won't all be specifically camera features. This is a Google app now, which means there will likely be more integration with Google+, location services, and other Google products. Really, it's a matter of waiting to see how quickly Google updates the new app.