More developers now able to respond to reviews in the Windows Phone Store
20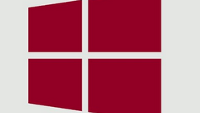 More Windows Phone developers are now able to respond to comments and reviews from customers in the Windows Phone Store. Since April, certain developers had the ability to answer inquiries related to a specific app. The rollout of this feature has been taking place slowly, with more developers supported each month, and is now proceeding at a quicker pace.
Developers can respond to these comments and reviews, by heading over to their Dashboard. Consumers whose post warrants a response from a developer, will receive an email, alerting them that a reply is on the way. The developer can also decide whether or not to include his personal email address in his message to the customer, allowing both sides to directly discuss issues with an app.
Developers can respond to reviews written by Windows Phone 7, and Windows Phone 8 users, only if the writer of the review had his country and region set to the U.S. Any review written by someone using Windows Phone 8.1 can be responded to, regardless of country and region setting. Microsoft has left a set of instructions for developers to follow: Sign into the Dev Center and then into the Dashboard. Go to the Apps section and select an app. Select Reviews and pick the one that you want to respond to. Click on Respond, write your message, and then click on Send.
Maintaining a direct line of communications from developer to user, helps with the business of offering apps to Windows Phone owners. Better communications could mean more money for code jockeys.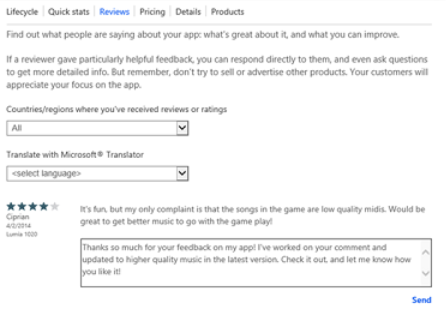 More Windows Phone developers can respond to customer reviews posted in the Windows Phone Store
source:
Microsoft
via
WPCentral