Mophie's $80 Juice Pack Moto Mod integrates a 3,000mAh battery, launches late November
9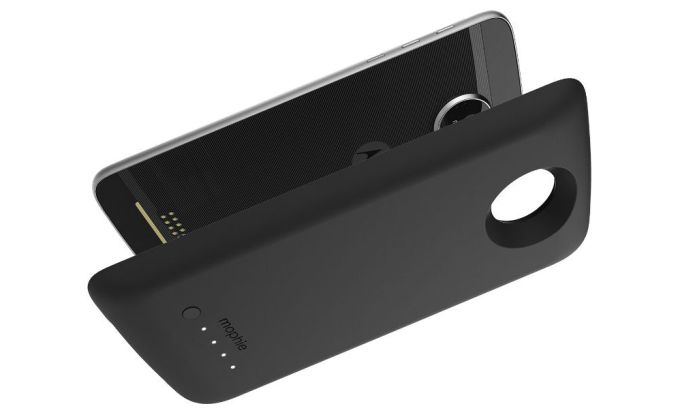 Mophie has just announced a new Moto Mod, a battery pack mod that integrates a 3,000mAh battery. Technically, the
Mophie juice pack Battery Mod
is compatible with any phone based on the Moto Mods 1.0 platform but what that actually means is that it's compatible with the
Moto Z
, the
Moto Z Force
, and the
Moto Z Play
. Mophie's Moto Mod will go on sale November 28th at a price of $79.99.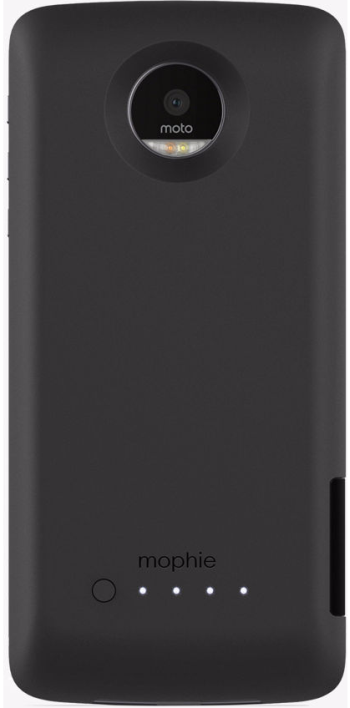 The juice pack integrates a 3,000mAh battery. Now, the actual percentage varies between the particular Moto Z model (Z, Z Force, Z Play), but Mophie's battery pack should provide about a 60% battery charge. The mod comes with a USB Type-C port which supports 15W fast charging. An LED power indicator displays the battery level as well as the charging status.
Lenovo's interpretation of the modular smartphone philosophy might not be the most futuristic one out there, but the end result is easily the most practical. Sure, a battery pack mod doesn't have the wow factor of a projector mod or a fancy camera mod, but when it comes to everyday utility, Mophie's battery pack mod for the Moto Z series could be a smart $79.99 investment.
If you could find use for Mophie's juice pack Moto Mod, you can already head on over to the source link below and pre-order your unit. Verizon says that the new Moto Mod will start shipping November 28th.
What do you guys think of Mophie's Moto Mod?