Mophie's new wireless charger adds fast-charge option, but is still too expensive
2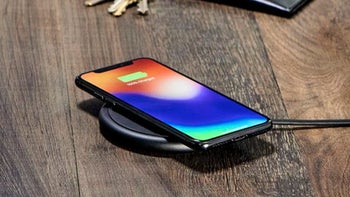 Mophie has released its new wireless charger that fixes some of the biggest issues of the original, and most importantly now has support for fast charging.
The new Mophie Wireless Charge Stream Pad Plus, however, still costs a hefty $60, nearly double the price of other wireless chargers by companies like Anker, RavPower, Tylt and even Samsung.
Both the original Mophie wireless charger and the new Pad Plus work based on the Qi charging standard. The big difference over the original Mophie
Wireless Charging
Base, however, is support for 10-watt fast charging, while the original one could only transmit up to 7.5 watts of power.
Having 10-watts is an important improvement for phones other than iPhones. Samsung's phones, for instance, are compatible with 10-watt wireless charging, while the
iPhone X
maxes out at 7.5 watts.
At the end of the day, Mophie's new Wireless Charge Stream Pad Plus looks like one charger that will get the job done, but there are less expensive options out there.