MixBit is a new Instagram-like video recording app for the Apple iPhone from YouTube's founders
3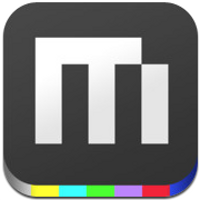 If the names Chad Hurley and Steve Chen mean anything to you, then you obviously have a great deal of trivia locked away in your noggin. The pair are the creators of a little video streaming site that you might have heard of, called YouTube. We jest of course, because the site that Hurley and Chen created in 2005 has been since purchased by Google and posts 100 hours of new video every minute.
So why bring up Hurley and Chen? Because the duo has created a new app for iOS that allows users to take 16 second video clips using their Apple iPhone. The 16 seconds beats out by one second the length of an Instagram video and tops the six second loops you can create on Vine. The new service, called MixBit, also allows you to stitch together 256 clips to create an
hour long film
that can be shared on social networking sites like Facebook, Twitter and Google+. Additionally, MixBit offers more intricate editing tools than Instagram while Vine doesn't offer editing on its video loops.
While the new video clips for Instagram and Vine have proved to be popular, Laura Krajecki, chief consumer officer of the advertising company Starcom MediaVest Group, said that neither app offers users the chance to edit together their clips. "
Create an app that lets people edit it, and that's where people are going to go,
" she said, speaking about the market in general and not just MixBit.
Besides the ability to stitch together videos, another major difference between MixBit and the other two apps is that on MixBit, the video are posted anonymously and others cannot comment on what they viewed. Eventually, that will change. According to Hurley, "
Everyone wants to be recognized
."
Download
Mixbit on iOS
source:
MixBit
,
NewYorkTimes
via
FierceMobile