Miss an animated message? In iOS 10.1, Apple is adding a "Replay" button to the Messages app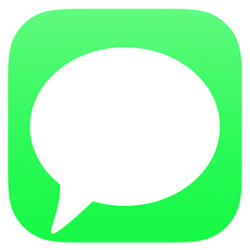 One of the new features that iOS users looked forward to on iOS 10
was the new animation on the Messages app
. These allow messages to come across in one of four different ways.
Invisible Ink
hides a message in mist. The recipient has to tap on the message in order to read it.
Gentle
sends the message in a small balloon that slowly grows to regular size.
Loud
sends out a message in a big balloon to simulate yelling, and then drops back to normal size. And
Slam
has a message balloon slam into the screen, raising dust and shaking everything nearby.
In addition, messages can be sent with Balloons, Confetti, Lasers, Fireworks, and Shooting Stars in the background. But just in case you have received an animated message and missed the special effects, Apple is adding a "Replay" button to the Messages app in iOS 10.1. Press the button, and the message along with the animation will run again.
Apple even ran an advertisement last month
focusing on its "expressive messaging." The commercial showed a lone balloon traveling in the woods and countryside until it hits the city, and meets up with a large number of other balloons. The herd of balloons then finds an open window, and ends up alongside an iPhone user who is receiving a Happy Birthday message with the balloons animation in the background.
source:
RedmondPie