Minecraft hits 20 million registered users
2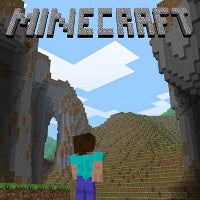 From the indie discovery that it was in 2009, Minecraft has quickly grown into an online sensation and now reports 20 million registered users.
"Minecraft now has 20 million registered users. At 70 kg each, that's 25% of the weight of the Great Pyramid of Giza,"
Markus Persson, aka @notch, tweeted.
The game has recently made its debut on mobile platforms - it arrived on both the iPhone and the iPad in November for $6.99, and later on Android, but it's in its Pocket Edition. That means some core elements of the Minecraft experience like mining and digging were missing. An update is expected to arrive soon and unleash the full potential of the game.