Microsoft's Next Lock Screen new update brings battery improvements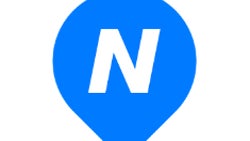 Developed by Microsoft,
Next Lock Screen
is a pretty decent lock screen app for Android devices, which helps users protect their phones from unwanted access by others. But Next Lock Screen is much more than this, as developers have added some productivity features too.
For example, the lock screen app allows users to launch their favorite apps within the app's built-in launcher.
Next Lock Screen
also enables quick access to apps like Camera, Flashlight, Wi-Fi and Bluetooth.
It also allows users to control their favorite songs and playlists since it supports the most popular music apps such as Pandora, Audible and Spotify. Suffice to say, Next Lock Screen would be a solid choice for Android users wanting to customize their smartphones.
The latest update deployed by Microsoft is meant to make the app even better by improving the battery life during use. According to developers, Next Lock Screen now uses Wi-Fi instead of GPS to get location, which should save a lot of battery usage.
On top of that,
Next Lock Screen
users complaining of random crashes will be pleased to know that this update should address all these problems.
If you haven't tried Microsoft's Next Lock Screen, then you should know the app is available for free and it's fully compatible with devices running Android 4.1 and up.
Recommended Stories