Microsoft's Edge browser now available for iPhone
8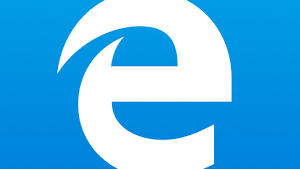 Since Microsoft couldn't secure a big enough piece of the smartphone pie, it has eased off in its hardware attempts and has dedicated its efforts to mobile software that's available across all platforms. For the last months, we've seen steady updates for the full Office suite for both Android and iOS, as well as selfie apps and other fun experiments from Microsoft for the iOS platform.
Now, Redmond is introducing its Edge browser to iOS, a day after it
officially launched for Android
.
What do you get with Edge? Well, mostly, it's a solid browser and a reasonable Safari alternative. It syncs with your desktop Edge for passwords, favorites, and browsing history, which is a bonus if you are on a Windows PC and refuse to use Chrome. There's also an integrated QR code reader and voice search. Incognito mode is, of course, present.
Note that Edge for iOS is still not optimized for the
iPhone X
's 19.5:9 display ratio, so you will get some letterboxing until that gets patched.
Microsoft Edge for iOS