Microsoft's Android based IP licensing revenue declines
15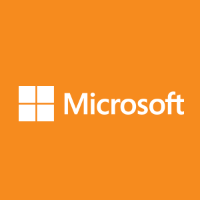 There are a few ironies that we've discussed in the past. For example, every sale of an Android flavored DROID branded phone
potentially increases the amount of money in the Steve P. Jobs' trust
. The late Apple co-founder and CEO became Disney's largest stockholder when the House of Mouse purchased Pixar. And Disney bought Lucasfilm. The latter inked a deal with Verizon that allows the use of the DROID name on certain devices, in return for royalty payments.
So the bottom line after this complex series of deals, is that Disney makes more money when Verizon sells a DROID branded handset. In theory, the more DROID phones sold, the more money Disney makes. The more money Disney makes, the higher the stock rises. The higher the stock rises, the higher the value of Jobs' trust.
Another irony is that
Microsoft makes more from licensing its Android patents
to manufacturers than it makes by selling its Windows Phones. Almost all major Android handset producers have signed a deal with Microsoft giving them the ability to use a broad range of Microsoft's Android patents.
Microsoft told analysts during a conference call last week that its IP licensing revenue is declining. This is happening thanks to a drop in the number of Android devices being produced. Fewer devices means lower licensing revenue. Also affecting Microsoft's licensing revenue is an increasing number of low-end Android handsets. The lower the price of an Android handset, the lower the amount of the licensing fee that Microsoft gets to keep. That explains why Microsoft likes to see the major manufacturers release a large number of pricey high-end Android models. It also explains why Microsoft's IP licensing revenue will continue to drop for the time being. And conspiracy theorists might add that this is why the marketing for the
Microsoft Lumia 950
and
Microsoft Lumia 950 XL
is practically nothing.
source:
MSPoweruser