Microsoft to take on Amazon Echo, Google Home with Home Hub and Cortana
6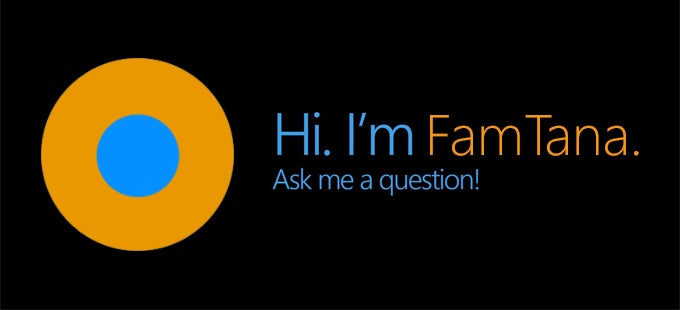 Amazon single-handedly created the smart speaker niche with the introduction of the Echo back in 2014 and has since dominated it with its family of Alexa-powered home speakers. Only now, with the arrival of the Google Home, are we seeing another serious competitor enter this segment of the market with a very similar offering that doesn't break any new ground. Amazon, on the other hand, is reportedly hard at work to innovate the sector with a
next-gen Echo speaker
that is said feature a tablet-sized touchscreen and high-end speakers. Amidst all of this, Microsoft is also gearing up to enter the connected homes of tomorrow with its own offering, but the nature its vision may surprise you.
Microsoft's rumored Home Hub won't be a device cast in the same mold as the Amazon Echo or Google Home. It won't be a speaker, it won't have a touchscreen, or possess any physical properties for that matter. Home Hub will instead be a purely software solution harnessing the ubiquity of Windows 10-powered computers in households around the world.
Windows Central has gotten hold of some concept designs for Home Hub, outlining some of the capabilities of the software. Home Hub, in its concept form at least, seems to be envisioned as a shared workspace of sorts that allows the limited sharing of data between PCs connected with the same "family account." Home Hub is expected to run both on top of the Windows desktop experience, as well as to replace the standard Welcome lockscreen. The latter is shown in the concept images to feature a shared space for to-do lists, upcoming events, and sticky events, among other things, presumably.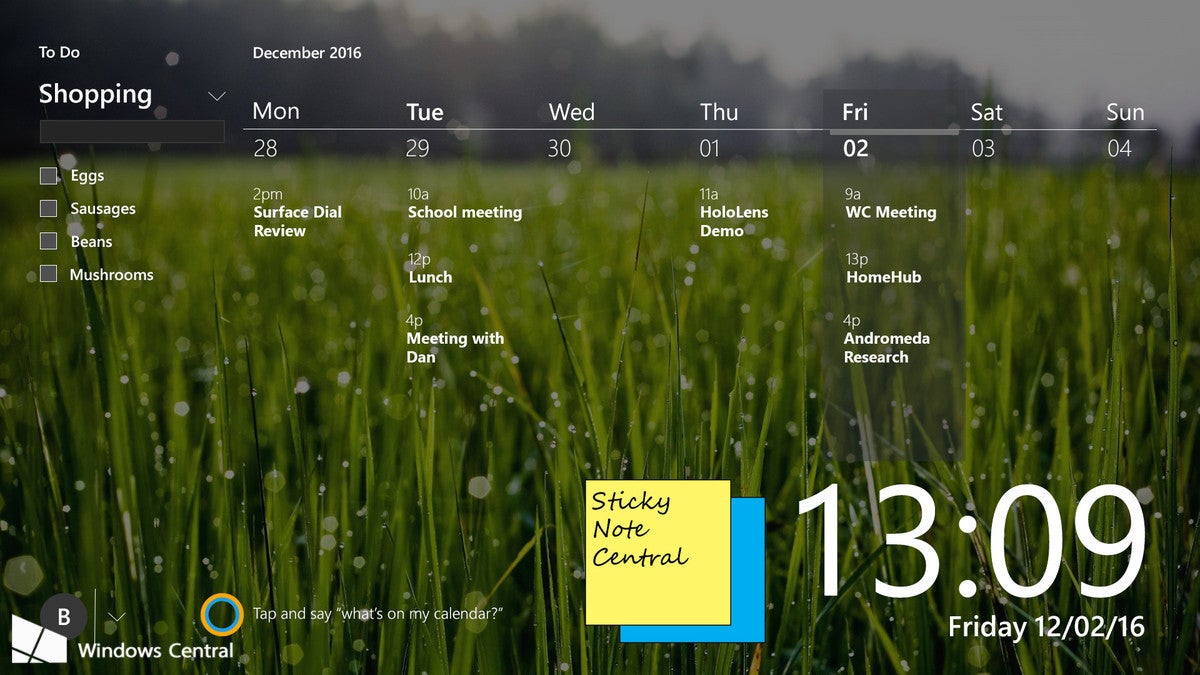 Mock-up of what the shared Home Hub Welcome Screen may look like in the future
According to sources familiar with the matter, Cortana will become smarter with the arrival of HomeHub, capable of "understanding the family identity." Reportedly, Microsoft's not-so-popular AI assistant will be deeply integrated into the new platform and will be able to respond to the requests of more than one user, which would be a big advantage over the current competition. Both the Amazon Echo and the Google Home must be linked to multiple accounts in order to cater to the needs of more than one user. Home Hub, on the other hand, will reportedly be able to take control of the shared content of an entire household via a shared family account.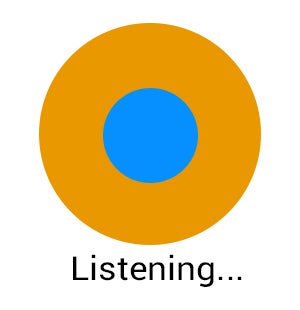 A new version of Cortana, called FamTana (Family Cortana), will reportedly take care of all Home Hub interactions. She will be distinguished by an orange circle from the all-blue personal Cortana and will be cater to multiple users without the need for switching between accounts
With Home Hub, a new breed of "Family Enabled" apps will also be introduced to take advantage of the platform's capabilities. Not much is known yet about them at this point, but according to Windows Central's report, their functionality will extend to mobile apps on the three main OSes – iOS, Android, and Windows 10 Mobile. Home Hub will also be able to take control of smart home devices such as lights, thermostats, locks, and all the other connected appliances, as can be expected.
Home Hub is expected to see a staged rollout, beginning with the upcoming Creators Update for Windows 10 (a.k.a Redstone 2) scheduled for "early 2017", further expanding in the codenamed Redstone 3 update (late 2017), and reaching its full potential with the supposed Redstone 4 update in 2018.
So, what do you think about Microsoft's smart speaker competitor? Windows 10 PCs are ubiquitous, and while the same cannot be said about smartphones, Microsoft is fully aware of this and will more likely than not expand Home Hub's functionality to Android and iOS in some form. By harnessing the power of something most people have in their home, a device running Windows 10, Microsoft may be on the right path to innovating the smart home niche and broaden its appeal to a much wider userbase than the one the Amazon Echo and Google Home are currently enjoying.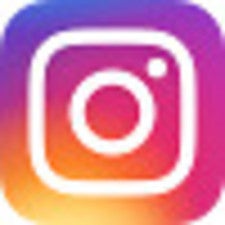 PhoneArena is on Instagram
. Follow us to stay updated with fresh news and flashy media from the world of mobile!
source:
WindowsCentral