Microsoft to pay AT&T reps $200 million in the U.S. to recommend Windows Phone models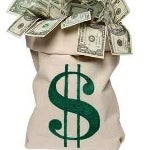 If you can't beat 'em, pay someone off to beat 'em. That seems to be what Microsoft has in mind in order to raise
Windows Phone
sales in the U.S. The plan is to pay AT&T staff
$10 to $15 for each Windows Phone handset sold
as a direct result of a recommendation to a customer. Obviously, Microsoft believes that its mobile OS cannot compete on its merits alone at this stage in the game.
Looking at a chart of global OS marketshare, you can see that Android has been in a major uptrend through the third quarter of last year. Symbian's trend resembles RIM's stock price and iOS has been steady. The graph, based on data from Gartner, shows that Windows Phone had
only 2.7% of the market
by the end of last September.
Some might look at this plan by Microsoft as cheating somehow, while others would just call it another form of promoting the software. What do you think? Let us know by commenting in the box below.
source:
AndroidAuthority