Microsoft sues U.S. Customs over failure to enforce Motorola phone ban
23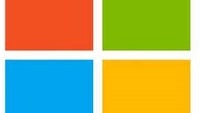 Back in May 2012, the U.S. International Trade Commission (ITC) issued an import ban on Motorola devices due to an infringement on a patent that Microsoft holds related to how a device synchronizes its calendar events with other computers.
Microsoft is suing the U.S. Customs and Border Protection Agency, alleging that the agency had secret meetings with Google and proceeded to allow Motorola devices continue to enter the country even though nothing has been done to address the patent violation at the center of the ITC ruling.
Deputy General Counsel for Microsoft, David Howard said, "Customs has a clear responsibility to carry out ITC decisions, which are reached after a full trial and rigorous legal review. Here Customs repeatedly ignored its obligation and did so based on secret discussions."
Google has responded with its own counter argument that U.S. Customs rejected Microsoft's attempts to broaden the scope of its patent claims. Microsoft named DHS Secretary Janet Napolitano in its complaint as well. The Department of Homeland Security is the agency that oversees Customs. Secretary Napolitano announced that she is resigning her post to take a job with the University of California. The ITC order is in effect until August 2018 and is under appeal. Those arguments will be heard this summer.
What is interesting about this is that it appears Customs made its own decisions about a ruling from another regulatory body, and this past June, Customs announced its decision to continue allowing Motorola devices to enter the country. What is also interesting is that it looks like a number of Motorola devices will start being made in Texas in the near future. Any lawyers in the house want to talk about how imports will suddenly not be an issue any more?
Microsoft is seeking a court ruling to compel Customs to adhere to the ITC's order. Of course, if the ITC's ruling did not cover the scope of Motorola devices that
were not imported
, this issue may be short-lived, or we will see a whole new litigation drama begin to unfold.
source:
Bloomberg