Microsoft shares data on Windows 8 and Windows Phone app activity
42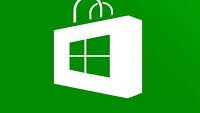 In a recent blog post, the Windows team provided some details about download activity in the Windows Store, and the Windows Phone Store as part of an effort to drive interest by developers to build universal apps using Visual Studio.
Not surprisingly, games are the number one category of apps downloaded from both venues, with Windows grabbing nearly 40% of the download activity and Windows Phone taking just shy of 35%.
For Windows Phone, productivity apps manage a respectable 20%, followed by music, video, other entertainment and social apps. While games rule the download categories as a whole for Windows and Windows Phone, the highest levels of incremental download activity change the landscape a little bit.
Social takes the top area for incremental downloads on Windows, and games remain at the top for Windows Phone, but social and photos take a close second, which may help developers identify opportunities with their own programs.
When it comes to market opportunity, the United States is the largest identifiable market, but for Windows Phone, the largest market category is actually "other," followed by the US, China, and India. When it comes to language preferences, English is the dominant language for Windows Phone users, and is about 25% for Windows, followed by Mandarin.
As for where the money goes with all these apps, the trend is pointing towards in-app purchases across the board, but particularly in Windows Phone, outshining paid-app activity by nearly two-to-one. The main in-app purchase category for Windows and Windows Phone is what you might expect, games.
Finally, for Windows Phone, the majority of all downloads, a full two-thirds, are going to "low memory" devices, meaning 512MB of memory for Windows Phone 8 (256MB for WP7). Because the activity is so strong on lower memory phones, Microsoft recommends that apps be optimized for such devices and if that is not possible, the company recommends actually creating a different version of the app with lower memory requirements.
What does this mean to you the user? Well it gives you a look at how developers may be viewing the world of Windows and Windows Phone from an opportunity perspective as they write and maintain their apps.
sources:
Windows Blog
via
Neowin