Microsoft science says iPad resolution is too high, Surface is better
28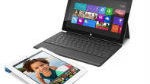 Depending on who you're talking to, pure numbers will always win out, no matter what the truth actually is. It doesn't matter how well optimized the software is, some people will say that the faster processor is always better. The only tablet we've heard of that compares to the new iPad is the rumored
Samsung/Google Nexus tablet
, but Microsoft wants to explain why that high resolution isn't actually as good as what the Surface offers.
According to Microsoft's applied sciences department manager, Stevie Bathich, the 2048x1536 "Retina" display of the new iPad actually hinders readability, and the Surface's 1366x768 display is better. The logic goes that we've simply been paying attention to the wrong spec. Rather than display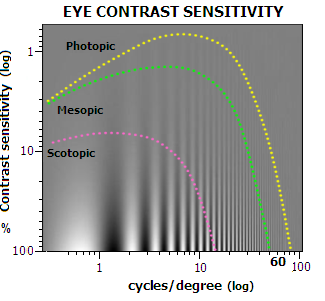 resolution, we should be looking at Modulation Transfer Function (MTF), which is the combination of both contrast and resolution. This makes sense to anyone who has tested out different devices (and why we here at PA tend to do articles comparing displays), because resolution is only part of the issue, and beyond that there are questions of view angles, color depth, and contrast (aka how black is black).
Bathich explains that at a certain point, as resolution increases, the eye's sensitivity actually decreases, and contrast helps the eye to distinguish pixels from each other, which makes things easier to read. So, Microsoft aimed for a "3 pronged approach", which focused on: 1) pixel rendering (ClearType technology), 2) a high-contrast, wide-angle display, and 3) optically bonding the screen "with the thinnest optical stack anywhere on the market".
The science all sounds interesting, but of course a simple eye test is usually what any consumer will consider. And, we'll definitely be offering a comparative of the screens when the Surface is released.