Microsoft releases 2 apps for Android - a nifty lock screen and a traveler's companion
11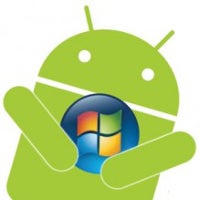 Microsoft has released 2 apps for Android today, developed under the Garage initiative – a program, which helps and encourages employees to work on their ideas and side projects, much like Google's 20%.
The first app is a lockscreen for Android, lavishly named the "Next Lock Screen". It aims to give the user access to the most often used functions on their phone. The first thing one notices about it is the way notifications and reminders pop up – in an iOS-reminiscent fashion, the user is given a glance of what the notifications are about, and the choice to take action via swiping a select notification off-screen.
Next, looking at the bottom of the lockscreen, one can find access to their most commonly used apps – dialer, contacts, messages, etc – kind of like what some manufacturers do with their custom Android skins. The section is customizable and can expand to show even more apps. It can also be set up to hold different apps, depending whether you are at work, at home, or any other status you choose.
The second app is "Journey & Notes" – a mixture of a traveler's companion and a social network. It allows you to "drop notes" wherever you go – be it along your daily route to work, a road-trip, a hike, etc. You can either read others' notes, or leave tips for other travelers, reminding them to not miss a view, warning them of a threat, or just drop a fun message to put a smile on somebody's face. Basically – it aims to reduce the boring hours of traveling from point A to point B by connecting you with anonymous people, who have gone the very same route before you.