Microsoft pulls "fly on the wall" iPhone parody ads
19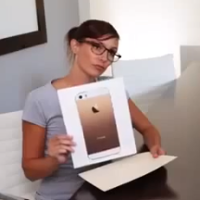 Microsoft has had trouble recently with its ads. Occasionally, the crew from Redmond will come up with an interesting commercial that resonates well; but, more often the company will create an add that is at best uninteresting and misleading, and at worst just flat out bad. It seems that many believe Microsoft's latest attempt at parody with its "fly on the wall at Cupertino" ads have fallen into the second category.
As you can see, the idea is that there are two people pitching ideas to Tim Cook and Jony Ive for what to do with the next iPhone. We would agree that the production value of the spot is a bit low - the acting isn't the best, the writing isn't as crisp as it could be - but, the idea itself is an interesting one, and its an idea that could have made for a solid parody video with good laughs. Unfortunately, that's not what Microsoft has created here, and really Microsoft's biggest mistake is in making an ad that wanted to be funny, but wasn't. Frankly, it seems like this is a video that would have been safely ignored had it been from a random YouTube creator; but from Microsoft, it takes on a very different tone.
Microsoft seems to agree with the reaction. Not only has Microsoft pulled the ad, but a spokesman has admitted the campaign "was intended to be a lighthearted poke at our friends from Cupertino, but it was off the mark". Amazingly in the age of the Internet, the original ads have disappeared, but a compilation of the ads is still available.