Microsoft not planning its own phone, says Stephen Elop
15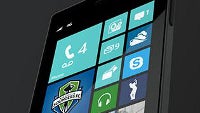 We've been hearing rumors of Microsoft working on its own smartphone for quite a while now, and there's no denying that such a device could radically enhance the dynamics of the Windows Phone ecosystem. However, as much as we'd like to play with such a device, a person who surely has access to much more inside information than us doesn't really think that such a phone is in the works.
Nokia CEO, Stephen Elop, has reportedly said that he is not aware of any plans by Microsoft to create a Windows Phone device, although, it does sound as if the CEO isn't really thrilled about the prospect of Microsoft crafting its own Windows Phone, which we can understand, having in mind how well Redmond has done with the Surface tablets.
Stephen Elop's exact words:
I have no indications they are planning to do their own phone. They can do it if they so choose.
Before HTC's recent announcement of the Windows Phone 8X and 8X smartphones, everyone thought that Nokia will kind of act as Microsoft's manufacturing arm, but the mood is pretty different now, seeing how warm Microsoft has been to HTC. It's too early to draw any conclusions, of course, we'll have to wait for the actual devices to launch in order to have a better understanding of how the players are going to position themselves, but we do hope that Nokia will find a way to stand out from the competition, as its products certainly deserve it.
source:
AllThingsD