Microsoft lifts the 20MB app download cap over cellular, now 50MB
6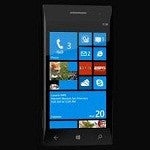 A feature that was part of the original rollout of Windows Phone 7, over-the-air downloads were limited to 20MB in an effort to preserve or limit data usage.
We do not have an exact date or message in Microsoft's Dev Center as to when this limit was raised, but it looks like it is now 50MB which is the same as it is for iOS devices downloading from iTunes. We do not have any ideas as to what prompted the change either, whether it was a change urged by the carriers or if Microsoft opted to do it alone.
The 20MB cap might have made sense during the era of 3G networks, but would prove to be an inconvenience with the LTE networks being built out now. If you are on the go, and realize you would like to pick up an app, it would be quite frustrating to have to find a hot-spot to download an app you might want or need right then and there, especially if that application were only 22-25MB, a file size which can be downloaded over LTE in seconds.
We do not suspect that this change will put many folks' data plans at risk, but just in case, you might want to pay attention.
source:
WPCentral