Microsoft is now second most valuable company behind Apple
55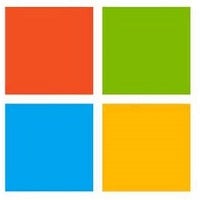 In the world of finance, and equities traded on the various stock exchanges, nothing is forever. However, this past week Microsoft saw its market capitalization surpass Exxon Mobil, a company that had long been the most valuable company until Apple surpassed it a couple years ago.
There was a
temporary reversal
between the two giants in their respective industries in the wake of Apple Maps mess. Cupertino recovered from that problem quickly though, and Apple has maintained a large overall value that even an energy conglomerate like Exxon Mobil is not likely to catch in the near future.
Microsoft's fortunes have been taking a turn
for the better lately
, and that has reflected positively on the company's stock, particularly over the past year, which has seen the stock increase over 40% since January.
All told, that gives Microsoft a market cap valuation of about $408 billion, which narrowly eclipses Exxon Mobil's market cap of $402 billion. Both companies are having pretty good years though, so we expect these positions to switch a bit.
Of course, both Microsoft and Exxon Mobil are a distant second and third behind Apple's $670 billion market cap, and that value is not likely to decrease any time soon, as the company is enjoying the brisk sales of its new
iPhone 6
and
iPhone 6 Plus
smartphones.
via:
BGR