Microsoft has created the first stylus with no perceived lag: the new Surface Pen
37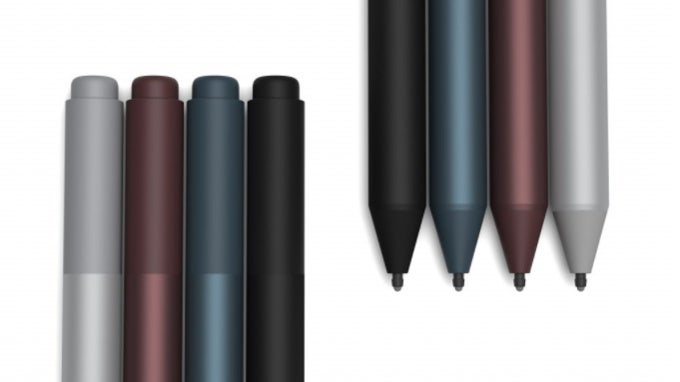 Microsoft claims to have created the "fastest pen in the world," but what does that even mean?
It's quite simple actually: after years of research, Microsoft has finally been able to make a stylus that works with almost no visual delay, a paramount change in the experience. This is the new Microsoft Surface Pen, and it's got other super-powers as well: a whopping 4,096 pressure levels and the ability to recognize tilt, so that you can use it to shade things, just like with a regular pensil.
"Never has there been a digital pen like this one"
Diving deeper in the tech details, the break-through achievement with the new Surface Pen is that it works at only 21 milliseconds of latency.
This number alone is hard to understand, but you understand it better when you see the below video by Microsoft Research. It shows a typical device that works with a latency of around 100 milliseconds, and compares this to a futuristic, 1-millisecond input. We are not quite at those levels, but the Surface Pen is getting the stylus much closer to that magical territory.
Compare to the previous Surface Pen, this new edition is over two times more accurate, with four times more pressure sensitivity.
"We did a huge step with the pen, a massive step,"
Surface co-inventor Stevie Bathiche said for The Verge.
"I'm so pumped about this."

Another part of the Surface Pen experience magic is the PixelSense Accelerator, a piece of custom silicon that enhances colors and interaction for the 12.3" PixelSense display on the Surface Pro.
The Surface Pen is available in Platinum, Burgundy, Cobalt Blue and Black. The Pen will be backwards compatible with earlier Surface devices, but certain aspects like Tilt might not work.