Microsoft granted patent for "whacking it off" …your phone that is
42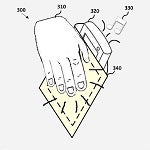 Before you get the wrong idea, this patent is for silencing your device by whacking it. It is a rather odd way of conveying the meaning though. Once you understand the details, it is an excellent idea. It is based on the premise that there is a desire to quickly control a device without having to interact with it.
Imagine you are at school, in the library or at a business meeting, and your phone rings because you forgot to silence it. The phone continues to make a racket while you pull it out of its pouch, pocket or holster and you turn it off. Using this whack-it-off (or whack-it…there is just no good way to write it) feature, you would just have to literally whack the device (as in hit it) to silence it. This would come in handy as you would not have to handle the phone to accomplish the task. It could remain in your pocket, purse or holster.
When it comes down to it, it is really just a way to use an accelerometer to trigger action quickly. The device rings, a "whack based" component receives accelerometer data indicating a "whack" and the ringing is suspended. In theory, the action would not have to stop at merely silencing the ringer. Perhaps it can also initiate sending an appropriate message to the caller.
In their patent text, Microsoft provides 26 ways to whack the device, including instances where multiple whacks may be used (seriously, we are not making this up). This technology could be deployed across different types of devices as well.
Since the patent application was just published, we do not expect to see this feature right away. When it does arrive however, just be sure to take it easy.
sources:
Patent Bolt
,
US Patent and Trademark Office