Microsoft flatly denies any interest in building Windows Phone devices
7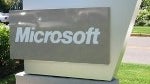 Last week
we reported
on a rumor from industry OEMs that Microsoft was sourcing someone to build a Windows Phone. It wasn't know whether that would be for some sort of development platform, or a retail product, but some industry analysts thought it was more likely that Microsoft would bring a phone to market (and based on your comments, more than one of you were hoping it would pan out as well).
Microsoft flatly denied today that they have any interest in doing so, telling InformationWeek that they have no plans to manufacture their own phone. This is of some note, as Microsoft usually denies all rumors as a matter of policy. We'd guess that they don't want to
rile their Windows OEMs
with silence, and so are changing their press policy in this specific situation.
Of course saying they won't manufacture their own handset doesn't rule out a Nexus-style project where Microsoft pays someone else to produce the phone – technically that's what they did with the Kin, so it wouldn't be a new trick. It also wouldn't rule out purchasing Nokia's phone division, something they were reportedly
interested in at one time
, and could become interested in again if Nokia's value continues to plummet.
But for now Microsoft has the last word, and when it comes to WP8 handsets, the word (for now) is "No".
source:
InformationWeek
via
Daring Fireball