Microsoft confirms Remote Desktop app is coming to Windows Phone
8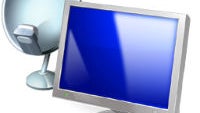 A couple days ago, Microsoft released an official
Remote Desktop app
for both Android and iOS, and the press release for the app mentioned versions for Windows RT, Windows, and even MacOS, but did not include any mention of a Windows Phone app. However, Microsoft has confirmed that it does have a Remote Desktop app in the works for its own mobile platform.
It seems like even Microsoft is prioritizing the more successful mobile platforms over its own Windows Phone OS with this one, although that isn't Microsoft's excuse. According to a spokesperson for Microsoft, the reason why there is no Windows Phone app is because "Remote desktop on phones is a relatively rare usage scenario." This (partially) explains why there is a Windows RT app, but no Windows Phone app. However, this is a good time to reiterate that the app released on Thursday does work on iPhones and Android smartphones.
Microsoft confirmed that there is a Remote Desktop app in the works for Windows Phone, but could not speak to a timetable for that app's release. If you're a Windows Phone user, there is an official option on the way, but you can always use an alternative that's already in the Windows Phone Store.
source:
The Next Web