Microsoft announces low-end WP7 chassis, possibly for Tango
8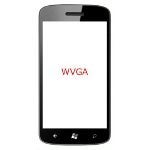 New specs are coming out about a lower-end chassis that will be made part of the Windows Phone line-up, but little is known about the chassis and where it will land. We've been hearing for a while that Microsoft is working on a minor update for Windows Phone,
called Tango
, which will be designed to run on low-end devices, and it's possible that this new chassis will be the base for those phones.
There's still a lot we don't know here. Given the right CPU, this chassis could likely handle Mango, but it also could easily swing the other way and require something light like a Qualcomm MSM7227 and go for a much lower-end market.